The 10 Beethoven Violin and Piano Sonatas
2 cycles – NZ and USA
A celebration of the 250th anniversary of Beethoven's birth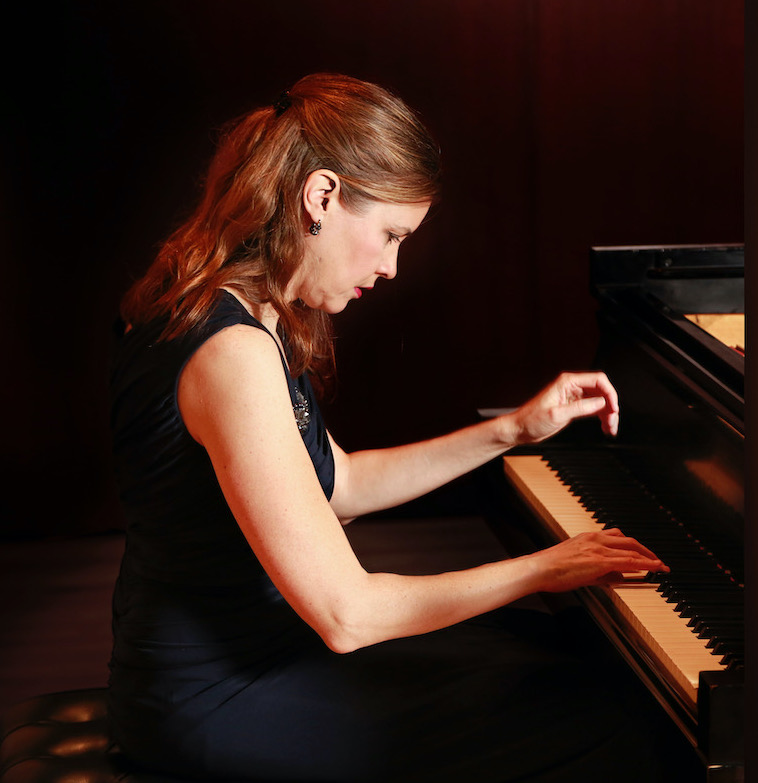 2020 is the perfect opportunity to perform Beethoven's 10 violin and piano sonatas as a cycle and I'm doing this twice – first in my Central Otago neighbourhood in mid-February and then in Indianapolis, USA later in the year.
Kate Boyd, awesome American pianist and dear friend from my doctoral studies in the 90s at Stony Brook University, is joining me for this total treat – all in order to celebrate Beethoven's creative genius in the 250th anniversary year of his birth.
Every one of the 10 sonatas is a unique gem and the cycle is a fabulous way to fully experience and celebrate both Beethoven's compositional evolution as well as his unquestionable creative genius.
This project is truly inspirational for me and I'm sharing my experiences, challenges and insights through the process in my Beethoven Blog.
The Cycle:
Beethoven's 10 sonatas for violin and piano form a wonderful set to be enjoyed over the course of three performances.
The first 3 sonatas, published as a set in 1798 under Opus 12 when Beethoven was 28, are impressive examples of his early maturity.
The next 6 fall within his middle period showing the full range of his expression. Both the 7th c minor sonata and the 9th "Kreutzer" sonata display the drama of the 5th Symphony, and the sunny and humorous 5th "Spring" sonata harkens to the Pastoral Symphony.
The beautiful 10th Sonata is a clear example of Beethoven's radiant late style.
Our New Zealand, Central Otago Cycle -14, 15 & 16 Feb 2020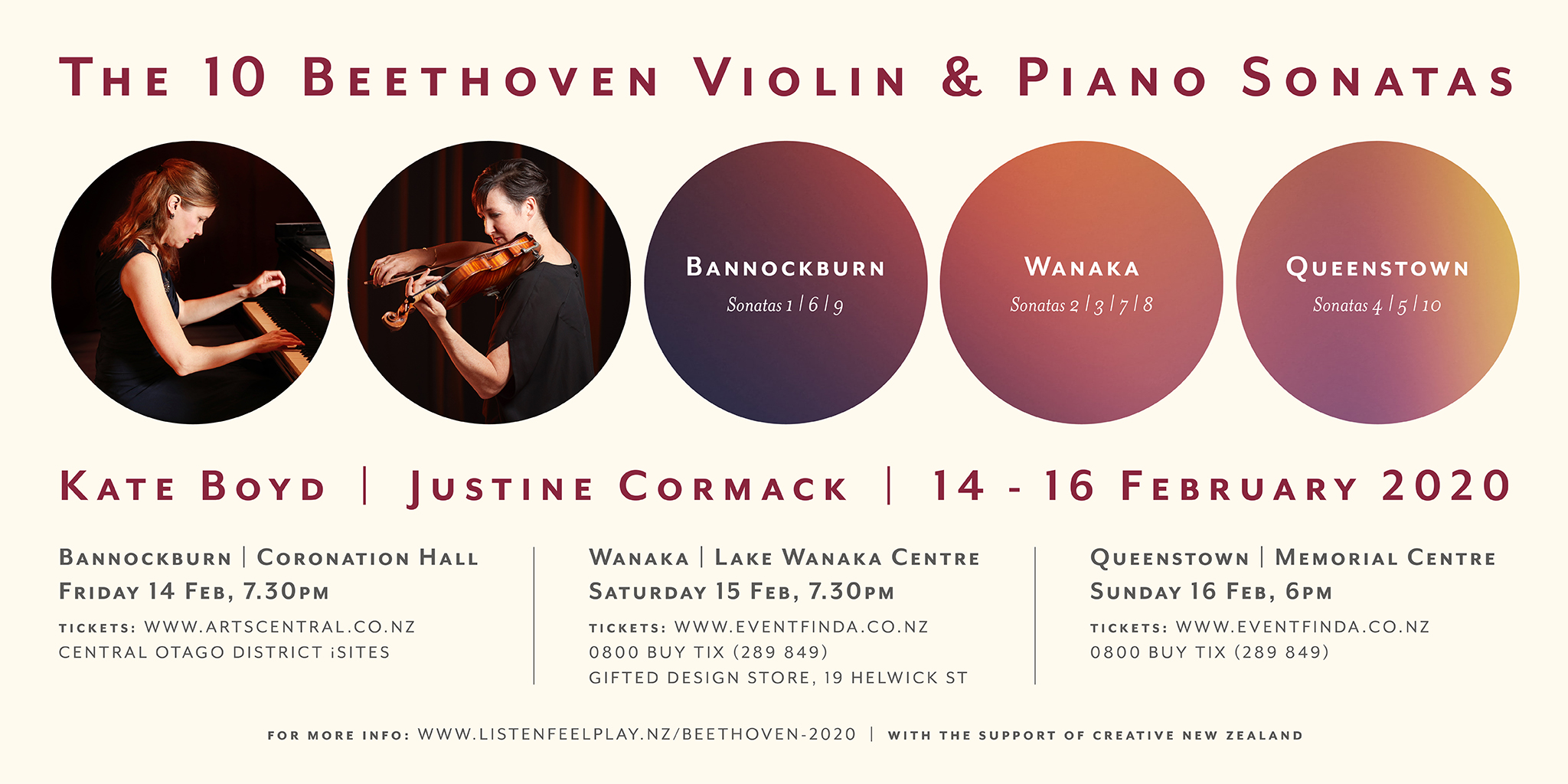 Our USA, Indianapolis Cycle – 29 Oct, 30 Oct & 1 Nov 2020
Our USA Violin and Piano Sonatas Cycle within a larger, year-long Beethoven celebration hosted by Butler University, Indianapolis – where Kate is professor of piano.
Our three performanes are at the Eidson-Duckwell Recital Hall, Butler University: 4600 Sunset Ave, Indianapolis.
These concerts are free and open to the public, and there will be a pre-concert talk 45 minutes prior to each performance.